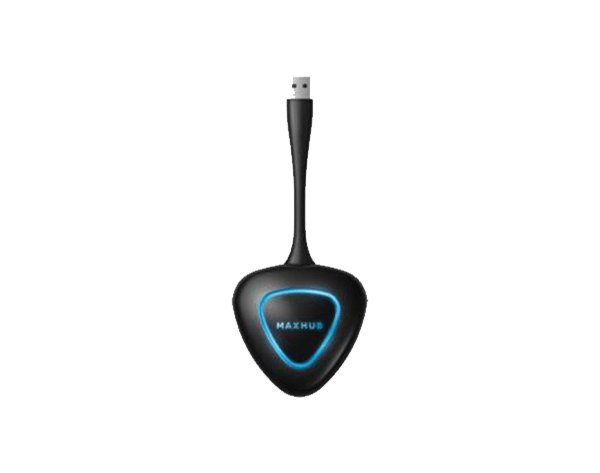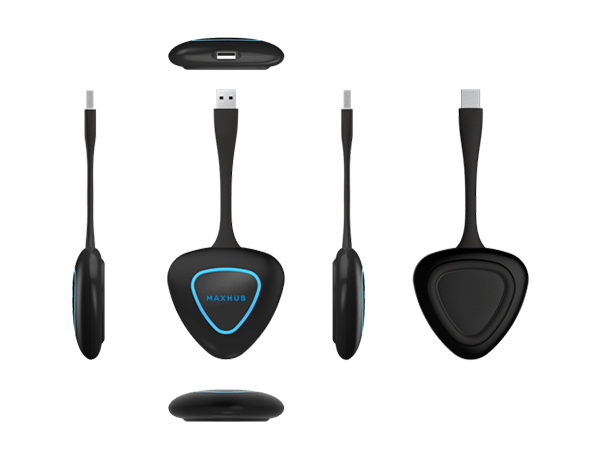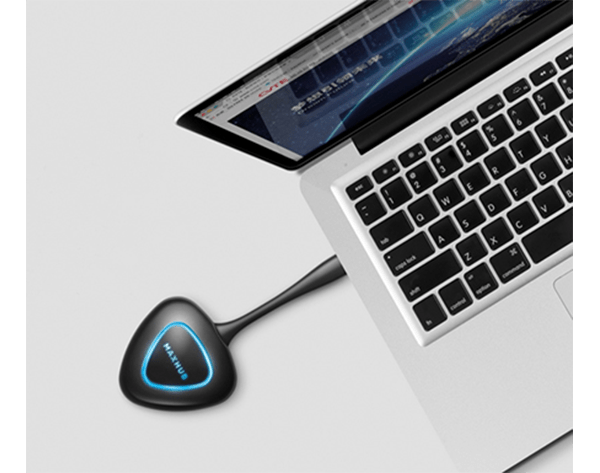 Maxhub WT02 Wireless Screen Mirroring Dongle USB-C
When paired with the WB01 mirroring box, the MAXHUB WT02 wireless screen mirroring dongle allows for seamless projection of your PC, smartphone, or tablet on a larger display without the need for cables. With just one click, you can enjoy fast and lossless video and image presentation. Simultaneously display one image on two different screens. MAXHUB's multi-screen interactive technology, supports 4-split screen real-time mirroring feature, to compare data side-by-side for a clearer understanding. Additionally, synchronous operation with a mobile device enhances your presentation and communication experience beyond what you could have imagined.
The Maxhub mirroring box is equipped with 4K decoder technology that delivers extremely colorful and sharp images. With an operating system of  Android 7.1, ultra-large storage capacity and dual frequency (2.4GHz/5GHz ) Wi-Fi support , it displays smooth HD video playback and less stuttering.
MAXHUB WT02 Key Features:
Wireless screen mirroring
Supports 4-split screen
4k UltraHD output
Centralized platform-based intelligent management for easy control
MAXHUB WT02 Product Specification:
Manufacturer: MAXHUB
Model: WT02
Please fill in the information below, or email us at info@dms-ksa.com and a dedicated DMS expert will contact you soon.