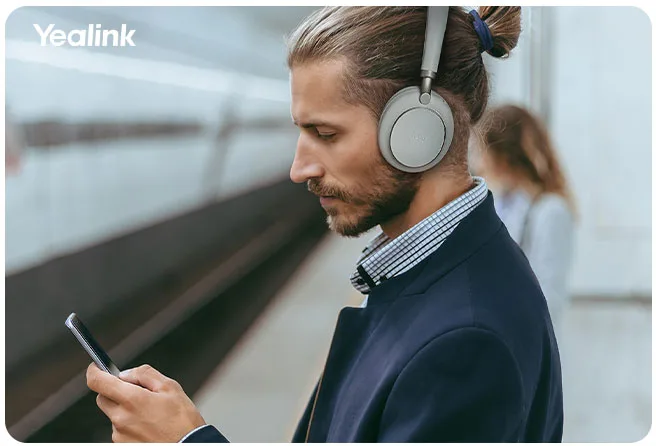 Yealink Headsets in Saudia Arabia
USB, Bluetooth, Wireless Headsets for call center headsets
Yealink is the Industry-leading bluetooth, wired and wireless headset brand, it comes in Saudia Arabia and Mono two models.
Yealink headsets open an entirely new form of desktop collaboration in Saudia Arabia.
Yealink headsets work seamlessly with major UC platforms and integrate natively with Yealink IP Phones.
Best of all, deploying such a multifunctional headset only needs to plug and play directly.
With Yealink Acoustic Shield Technology, the Microphone built in Yealink headset block the background noise automatically but ensure participant voice be heard clearly, greatly boost the communication efficiency.