Yeastar Solutions for Hotel Phone System
Making an all-around improvement to hotel communications infrastructure.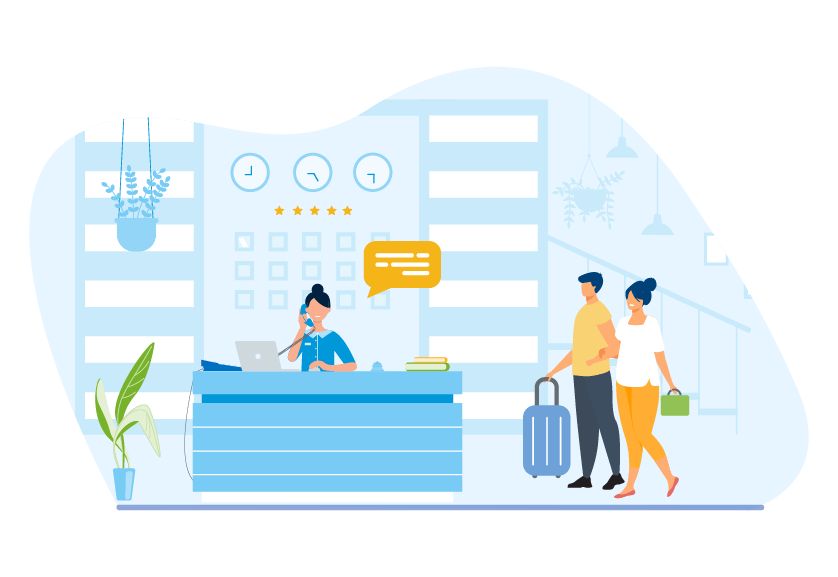 Empower effective hotel businesses
Intense competition in the hotel industry drives hoteliers to pursue the high efficiency of communications and information management systems. Advanced and specialized communication solution not only facilitates hotel operations but also ensures high-quality guest experience and nourishes guest loyalty. Integrating IP communications is an indispensable aspect. With the IP communications system, guests can enjoy voice and video communications at a low expense while hotel staff collaboration is also enhanced.
The full scope of the hospitality solution includes powerful S-Series VoIP PBX or K2 IP PBX as the server, TA FXS Gateway as the bridge between VoIP and hotel analog phones, open API for PMS integration, and a wide range of compatible hotel phones for the front desk, rooms, and back office.
Typical features a modern hotel phone system should deliver

The strong compatibility of the Yeastar solution ensures easy and fast networking with existing hotel equipment without completely phasing out the traditional PBX.

Streamlined Hotel Management
PMS integration with the hotel phone system helps hoteliers streamline operations, unleash manpower, retain client data, and have timely records – easy check-in and check-out, switch room status, etc.

Guaranteed Guest Experience
Hotel staff can provide customized room services according to guests' personal needs – schedule wake-up calls, switch to Do Not Disturb, and so on, with no extra costs.

Improved Staff Efficiency
The robust UC capacity of our solution empowers hotel staff with great mobility. Any hotel workers – concierge, housekeeping, and operators, can be seamlessly connected while on the move.

Internal calls are free of charge for they are directly routing from the hotel phone system without incurring extra fees, especially expensive long-distance tolls.

Our dual-PBX Hot Standby, 4G LTE failover trunk, Auto-Backup and Restore are ready 24/7 to minimize business downtime. The Emergency Number can also help address "customer emergency" which allows the call to go at any time and trigger a notification.
Key benefits you will enjoy
Scalability and compatibility of the system
Respond to customer inquiries and reservation immediately and professionally
Convenient management and maintenance
Generate revenue by charging telephone calls, conferencing, video conferencing, etc
Great mobility for hotel employees
Compatible with your hotel phones from reception desk, guest rooms, back office, etc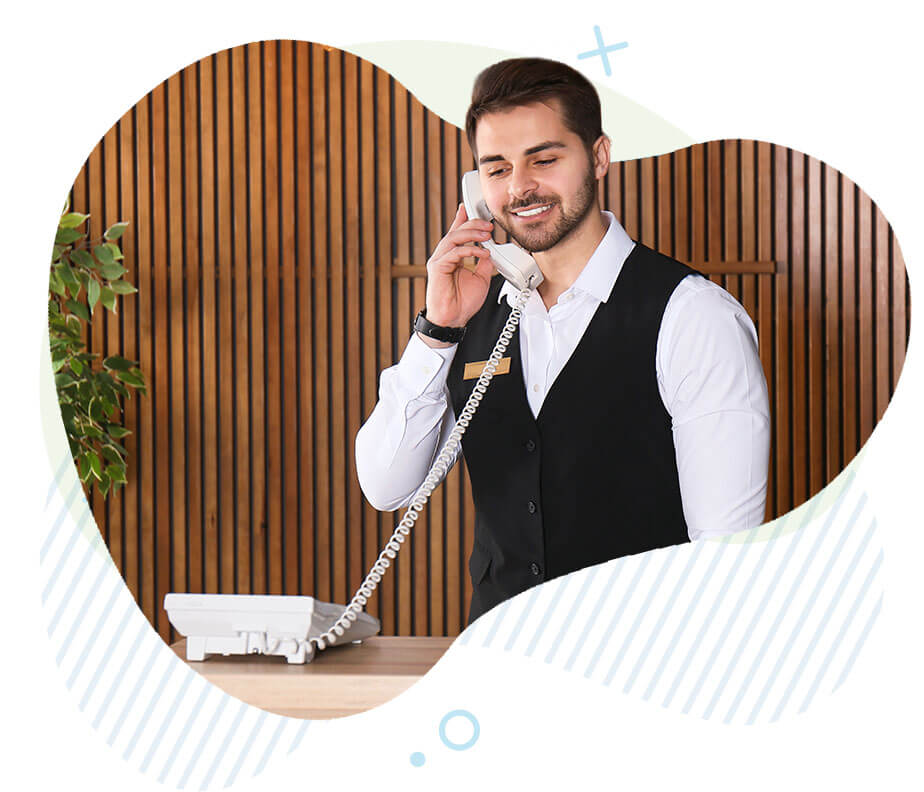 Please fill in the information below, or email us at info@dms-ksa.com and a dedicated DMS expert will contact you soon.