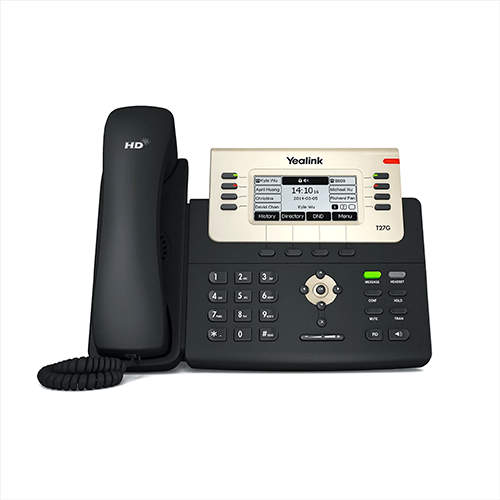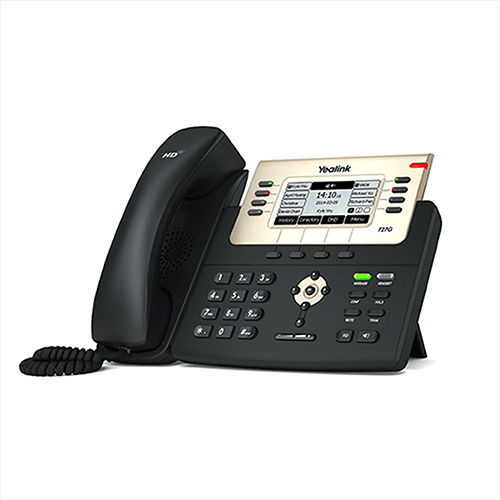 Yealink IP Phone SIP-T27G Specifications:
The SIP-T27G boasts unparalleled functionality and expansibility with Bluetooth, Wi-Fi and USB recording features. Seamlessly migrated to GigE-based network infrastructure, SIP-T27G IP Phone is also built with the Gigabit Ethernet facilitating very rapidly call handling. By using standard encryption protocols, the SIP-T27G performs highly secure remote provisioning and software upgrades.


Brand: Yealink
Model:SIP-T27G
High Definition:Yes
Protocols Supported:SIP
Num of Ethernet Ports: 2
Dialer Type:Dual Keypad
Answering System Type:Digital
Item Weight: 2 Pounds
Yealink IP Phone SIP-T27G Key Product Features :
Yealink Optima HD voice
66″ 240×120-pixel graphical LCD with backlight
Gigabit
USB 2.0
Opus codec support
Up to 6 SIP accounts
Paper label free design
PoE support
Headset, EHS support
Supports expansion modules
Please fill in the information below, or email us at info@dms-ksa.com and a dedicated DMS expert will contact you soon.