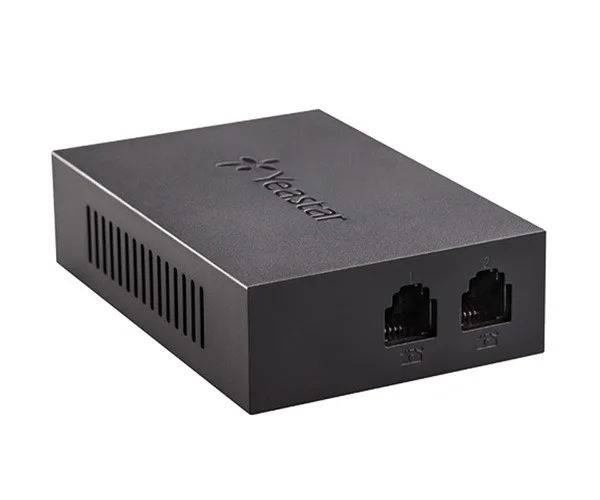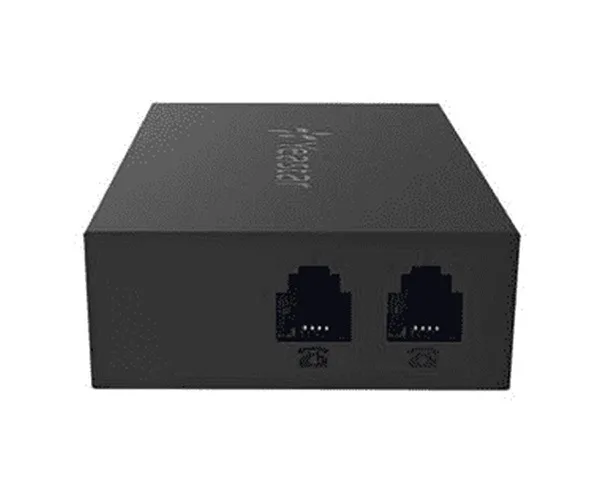 Yeastar TA200, a powerful and versatile analog telephone adapter that allows you to connect up to two phones or faxes to your VoIP network. Whether you're looking for an easy way to upgrade your traditional phone system or need an affordable solution for extending your VoIP infrastructure, this compact and feature-rich device has everything you need. Yeastar TA200 can be powered by USB port of PC and IP-PBX directly. To offer robust security measures, it follows encryption protocols UDP, TCP, TLS and SRTP.  Yeastar TA2 TA200 is ideal for small businesses to achieve quick and easy connections in various network environments. 
Yeastar TA200 Key Features:
Connect up to 2 analog phones/faxes
Convert Analog to VoIP
Miniature in design
Fully compliant with SIP standard
High-quality voice call
Rich subscriber calling features
FTP, TFTP, HTTP Auto Provision
Powered by USB interface
Easy Web-based configuration
Portable design
Quiet operation
Yeastar TA200 Product Specifications:
Manufacturer: Yeastar
Model: TA200
Category: Accessories
Connects: 2 Analog phones/faxes
Ideal for: Small Business
Yeastar TA200 Technical Specifications:
RJ11 FXS Ports: 2
LAN: 1 10/100 Mbps
Micro USB Port: 1
Protocol: SIP (RFC3261)
Transport: UDP, TCP, TLS, SRTP
Codec: G.711 (alaw/ulaw), G.729A/B
Voice Capability: ITU-T G.168 LEC Echo Cancellation, Dynamic Jitter Buffer
DTMF Mode: RFC2833, SIP Info, In-band
QoS: DiffServ, ToS, 802.1 P/Q VLAN tagging
Network: DHCP, OpenVPN, PPPoE, Static Route, VLAN
Network Protocol: FTP, TFTP, HTTP, HTTPS, SSH
Signaling: FXS Loop Start, FXS Kewl Start
Caller ID: BELL202, ETSI (V23), NTT (V23-Japan), and DTMF-based CID
Disconnect Methods: Busy Tone, Polarity Reversal
Power: DC 5V 1A
Dimensions (L × W × H) (mm): 85 × 58 × 24
Operation Range: 0°C to 40°C, 32°F to 104°F;
Storage Range: -20°C to 65°C, -4°F to 149°F
Humidity: 10-90% non-condensing
Mounting: Desktop
Compatibility: Interoperable with Asterisk, Lync Server, FreePBX and certified with Elastix.
Please fill in the information below, or email us at info@dms-ksa.com and a dedicated DMS expert will contact you soon.