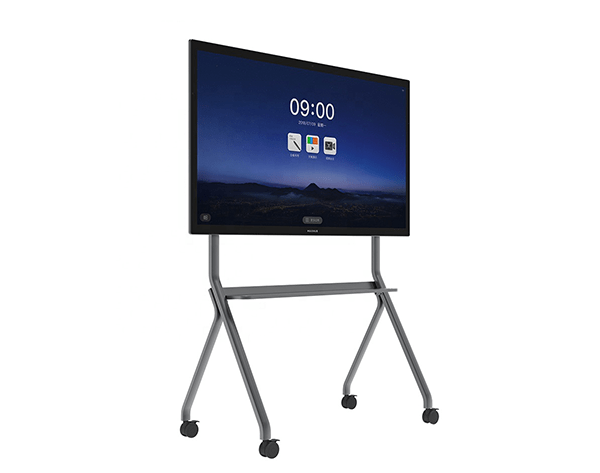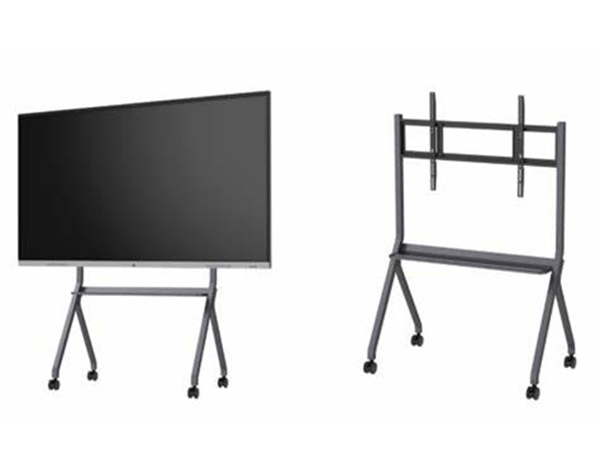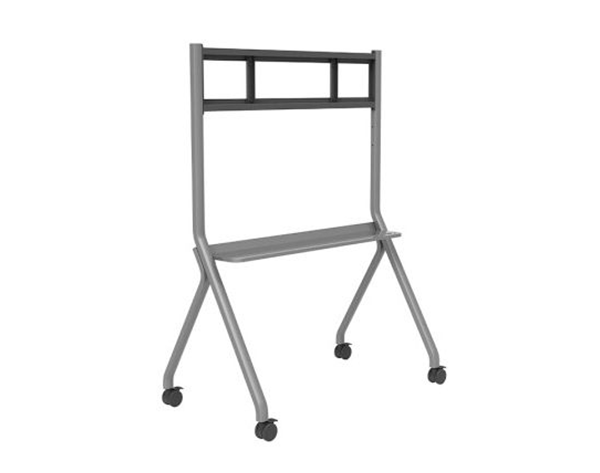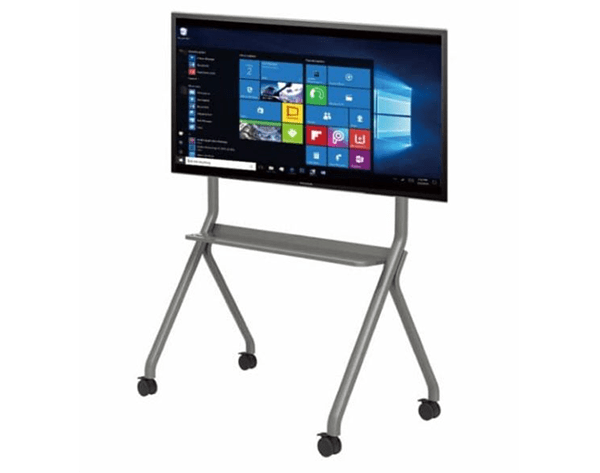 Mobile TV Stand for 55"-86" Displays
The Maxhub ST41 Mobile Trolley is an ideal companion for your commercial display needs and can be used with TVs, digital signage, and interactive displays. Maxhub ST41 Mobile Stand offers unparalleled durability and functionality. Its sturdy aluminium frame can support displays sizes from 55″ up to 86″, with a maximum weight capacity of 100Kg. The adjustable height feature ensures that everyone can enjoy comfortable viewing angles regardless of their height.
With its smooth-rolling caster wheels and locking mechanism, moving your display from one room to another has never been easier. Plus, its cable management system keeps all cords neatly organized and out of sight.
The adjustable display bracket on the stylish grey trolley is VESA compatible for sizes ranging from 200 x 200  to  600 x 800 hole patterns, making it suitable for a wide range of makes and models. With this feature, you can easily accommodate different types of displays without worrying about compatibility issues.
MAXHUB ST41 Product Specifications:
Manufacturer: MAXHUB
Model: ST41
MAXHUB ST41 Key Features:
Stylish & Lightweight Design.
Wall Mount.
Compatible with Multiple Sizes. (55", 65", 75", 86" MAXHUB Panels).
Height Adjustment.
Storage Tray for Stylus.
Easy to Move.
Lockable Wheels.
Maximum Load 100kg.
Compatible with Classic, Vogue & Transcend.
Please fill in the information below, or email us at info@dms-ksa.com and a dedicated DMS expert will contact you soon.