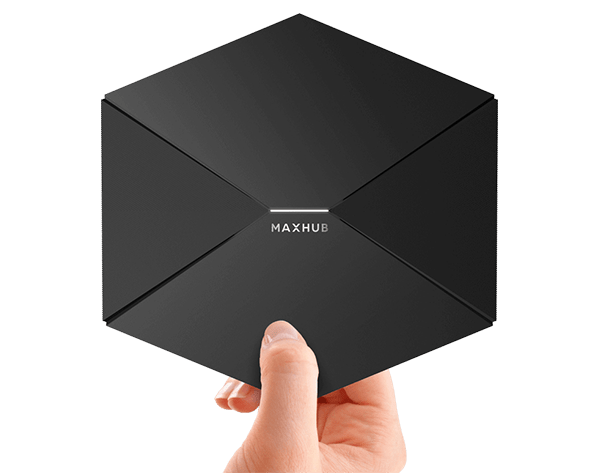 WB05 Wireless Mirroring Box
The MAXHUB WB05 Screen Mirroring Box is a device that allows you to wirelessly mirror the screen of your computer, smartphone, or tablet without loss in just 0.09 seconds. Additionally, it has the capability to simultaneously present one image on two screens. With its 4-split screen real-time mirroring feature, compare data side-by-side for a clearer understanding. The WB05 supports multiple devices and platforms including Windows, Mac OS X, iOS and Android systems. Its compact design makes it easy to carry around making it ideal for use in classrooms, meeting rooms or any other setting where sharing information is required. With its user-friendly interface and simple setup process, the MAXHUB WB05 Screen Mirroring Box offers an efficient solution for wireless presentation and collaboration needs.
MAXHUB WB05 Key Features:
Vivid Display
Smooth Video Play
Support casting to 2 displays simultaneously from a single device
4-plit Screen Sharing
09s* Wireless Sharing
AES 128-bit security encryption
WPA2 authentication protocol
MAXHUB WB05 Product Specification
Manufacturer: MAXHUB
Model: WB05
CPU: 6
RAM: 4GB
ROM: 16 GB
Operating system: Android 7.1
MAXHUB WB05 Technical Specification:
Output Resolution: Support 4K@60fps and above video output when casting onto 1 display Support 2K@60fps and above video output when casting onto 2 displays
Video Encode/Decode: H.264,H.265 hard decoding
Wireless Transmission Protocol: IEEE 802 11 a/g/n/ac
Security (encryption): AES 128 bit
Wireless Band: 2.4GHz,5GHz (support transmitting AP hotspot) Ideal Transmission
Distance: 30 meters
Wi-Fi Antenna: Support 2T2R
Cable Network: Supported Compatible Transmit
Terminals: Supporting Systems: Windows, Mac OS, Android and iOS
Transmit Terminal Quantity Limit: 8
Screen Split Limit: 4
Version: Android 7.1
CPU: 2xA72+4xA53
GPU: Mali T860
RAM: 4 GB
ROM: 16 GB
LINE OUT: 1
Optical Fiber Output: 1
USB2.0: 2
HDMI OUT: 2
DC Input: 1
L A N: 1
Security Key Lock: 1
Buttons: Short press to freeze/wake, long press to power on/off
LED Indicator: White
Product Size (HXWXD): 182x181x31mm
Net Weight: 0.35kg
Frame Color: Black
Powering: Powered by DC 12V
Adapter AC In: 220V
Adapter DC Out: 12V , 1.5A
Constant Running: 7x24h
Working Temperature: -5°C~40°C
Working Humidity: 10%~90%RH
Operating Temperature: -20°C~60°C
Operating Humidity: 10%~90%RH
Altitude: 5000 meters and below
Please fill in the information below, or email us at info@dms-ksa.com and a dedicated DMS expert will contact you soon.