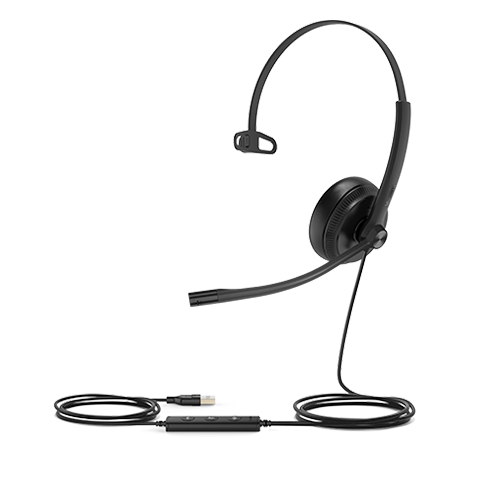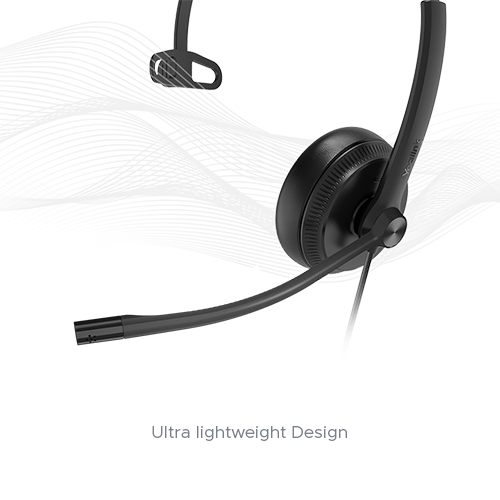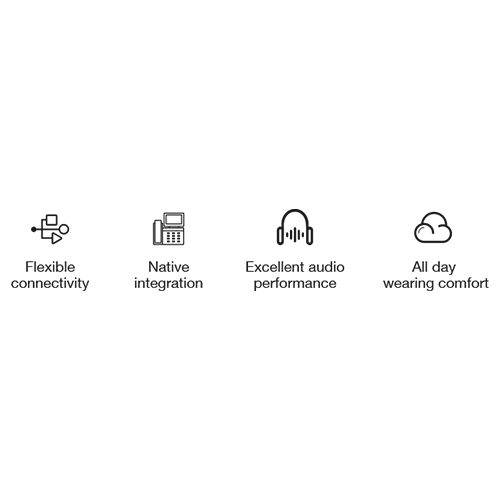 Yealink Microsoft Teams Mono Headset UH34
The Yealink UH34 is a USB-wired headset that comes in two variations: monaural (UH34 Mono) and binaural (UH34 Dual). The headset has a sleek design with leather ear cushions allowing for long conference calls while providing supreme comfort. With Yealink USB connect software and a device management platform/cloud service, easily manage and upgrade the firmware of one or multiple UH34 headsets. With a high signal-to-noise ratio speaker and independent cavity design, the UH34 provides excellent audio quality and features passive noise cancellation technology to reduce background noise.
Headset UH34 (Mono) Product Specification:
Manufacturer: Yealink
Model: Wired Headset UH34
Type: Mono
Ear Cushion Type: Leather
Microsoft Teams Certified: Yes
USB:0 with controller
Noise Cancelling Microphone: Yes
Headset UH34 (MONO) Key Features:
Plug-and-play – USB connectivity to Yealink IP phones, including T41S/T42S/T46S/T48S/T42U/T43U/T46U/T48U/ T53/T53W/T54W/T57W/T58A/VP59 (T41S/T42S/ T46S/T48S should be upgraded to version 82 or higher)
HD Voice/Wideband speaker performance
Noise-cancelling microphone and passive noise cancellation
Active Protection technology safeguards users from acoustic injury
Integrated LED indicator and warning tone
320° bendable boom arm for easy adjustment without breaking
Optional connections for UH34: USB-C, 3.5mm jack
Please fill in the information below, or email us at info@dms-ksa.com and a dedicated DMS expert will contact you soon.