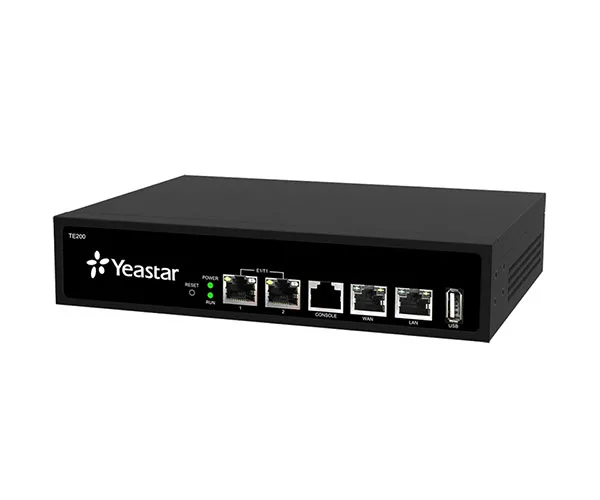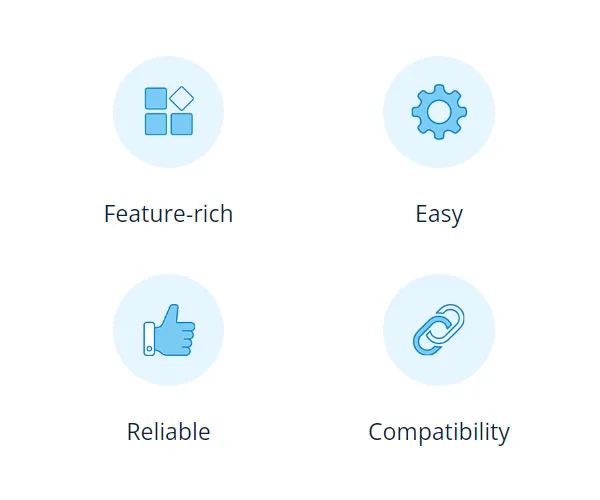 TE Series E1/T1/PRI VoIP Gateway
Yeastar TE200 is specifically designed dual-port VoIP E1/ T1 /J1 gateway to bridge the gap between E1/T1/J1 and VoIP networks, making it easy for businesses to integrate into their existing infrastructure.  Yeaster TE200 offers SMBs cost-effective additions to a legacy telephone system to bring the true benefits of VoIP. It supports up to 60 concurrent calls. With Yeastar TE200, you can enjoy all the advantages of modern telephony without having to overhaul your entire system.
Yeastar TE200 E1/T1/PRI Product Specifications:
Manufacturer: Yeastar
Model: TE200 E1/T1/PRI
Protocols Supported: SIP
Yeastar TE200 E1/T1/PRI Key Features:
Automatic appending and stripping of digits to dialled numbers
Caller ID name and number support
Fax Support
DDNS Support
Software configurable E1/T1/J1 ports
Up to 60 simultaneous VoIP to ISDN calls
Cost-effective call routing
Connect existing ISDN PBX to VoIP
Connect VoIP-only system to ISDN
Connect multiple PABX at different sites
Yeastar TE200 E1/T1/PRI Technical Specification:
E1/T1/J1 Ports (Support PRI, E&M): 2
Protocol: SIP (RFC3261)
Transport Protocol: UDP, TCP, TLS, SRTP
Codec: G.711 (alaw/ulaw), G.722, G.726, G.729A, GSM, ADPCM, Speex
Echo Cancellation: ITU-T G.168 LEC Echo Cancellation, Dynamic Jitter Buffer
DTMF Mode: RFC2833, SIP Info, In-band
Network: DDNS, Firewall, PPPoE, Static IP, QoS, Static Route
Network Protocol: FTP, TFTP, HTTP, HTTPS, SSH
PRI switch types: Euro ISDN, nation, Q.SIG
Caller ID: BELL202, ETSI (V23), NTT (V23-Japan), and DTMF-based CID
LAN: 1 10/100/1000Mbps
WAN: 1 10/100/1000Mbps
Power Supply: AC 100-240V (12V 2A)
Dimensions (L × W × H) (mm): 213 x 160 x 44
Operation Range: 0°C to 40°C, 32°F to 104°F;
Storage Range: -20°C to 65°C, -4°F to 149°F
Humidity: 10-90% non-condensing
Please fill in the information below, or email us at info@dms-ksa.com and a dedicated DMS expert will contact you soon.